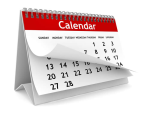 Please save the date for the Toronto Health Libraries Association Annual General Meeting and Dinner! 
When: Tuesday April 9th, 2019 at 5:30pm
Where: The Queen and Beaver, 35 Elm St. Toronto
Tickets and further information for this event will be available soon
This year we are pleased to welcome as our keynote speaker, Shelley Wall, AOCAD, MScBMC, PhD.  Dr. Wall is a medical illustrator, and holds a position as faculty mentor with the Collaborative Graduate Program in Women's Health at the University of Toronto. She is also a member of the Coalition for Research in Women's Health at the Women's College Research Institute. Her areas of focus in research include, medical illustration, promoting health literacy and the use of plain language in medicine, and using the visual narrative as a part of health communication. Dr Wall also co-organized the July 2018 conference, Comics & Medicine: Navigating the Margins, held at the University of Toronto.