THLA throw-back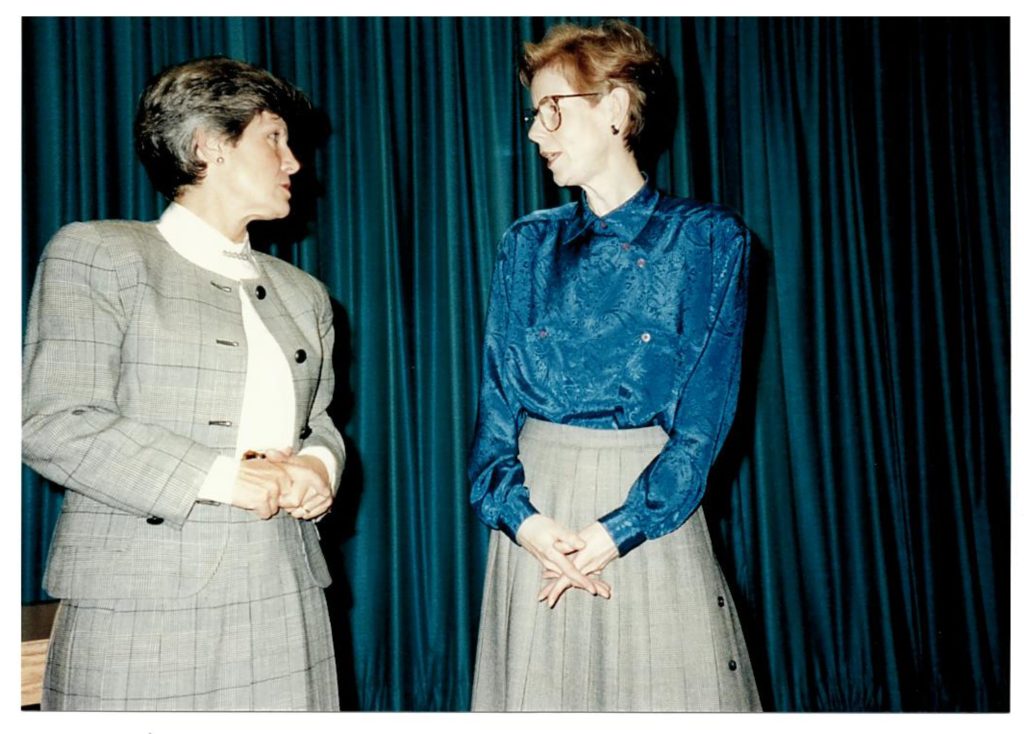 While organizing the THLA archive, I came across this great photo from the September 30, 1991 meeting.
On the left is Susan Merry, (at the time) Manager & Chief Librarian, CIBC Information Centre. She was a guest speaker at the meeting and presented on the topic of copyright.
But do you recognize the woman on the right?
She is Susan Goddard, Secretary 1991/1992. In this photo, taken by Susan Murray, President 1989/90, (another Susan!), Susan Goddard is either introducing or thanking Susan Merry for her talk.
The minutes to the meeting describe the talk by saying, "Susan Merry gave a thoughtful and informative overview of the complex subject of copyright. The question period afterwards reflected a high degree of interest in this sometimes confusing area".

Gotta love those '90's shoulder pads!
Aaron Cain –
volunteer THLA archive organizer
THLA's logo
The first THLA Newsletter (at the time, the Toronto Medical Library Group) was a fairly plain, typed and photocopied few sheets. Since its birth in 1981, the look of the newsletter has changed dramatically.
The Association held a logo design contest in 1982. When working on the archive, I found these original submissions created by members of the Association.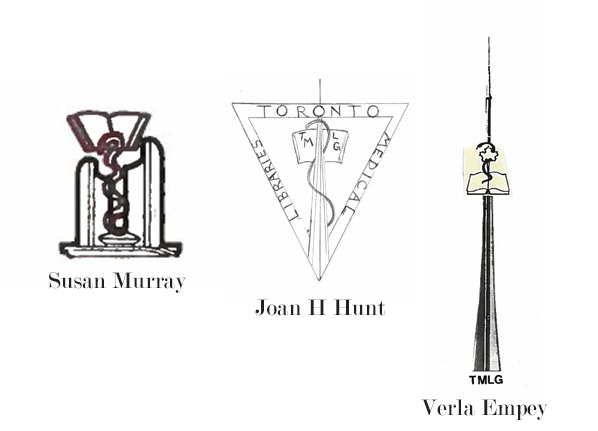 While they all show creativity and incorporate symbols related to the field, Verla Empey's CN Tower design was ultimately the winner.
Verla's design graced the THLA newsletter from 1982 to 2007, and impressive 25 years!
Aaron Cain –
volunteer THLA archive organizer