It's that time of year again! Save the date for the THLA Annual General Meeting and Dinner!
Monday May 14, 2018, 5:30 pm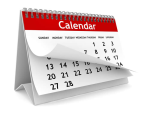 The Wickson Social, 5 St Joseph St
Tickets and further information for this event will be available soon.
This year we are pleased to welcome as our keynote speaker, Dr. Andrea Furlan, Associate Professor in the Department of Medicine at the University of Toronto, and Staff Physician and Senior Scientist at the Toronto Rehabilitation Institute. Dr. Furlan's research focus is on treatments of chronic pain including medications, complementary and alternative therapies, and rehabilitation. She has also contributed extensively to Cochrane Collaboration reviews and as participated in the development of several pain management and opioid management-related guidelines. Dr Furlan is also a co-chair of ECHO Ontario Chronic Pain and Opioid stewardship.