It's that time of year again, THLA members!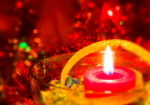 The Special Libraries Association (SLA) Toronto Chapter, the University of Toronto's Faculty of Information Alumni Association (FIAA), the Toronto Health Libraries Association (THLA), and the Ontario Library Association Special Libraries Committee (OLA-SLC) cordially invite you to this year's Joint Holiday Social at beautiful Hart House. Join friends and colleagues for an evening of holiday cheer and conversation! A selection of hors d'oeuvres will be provided.
When: December 8, 2016, 6-8 pm (registration begins at 5:30 pm)
Where: Debates Room, Hart House, 7 Hart House Circle
Cost: $25 members | $40 nonmembers | $15 students & unemployed
Sign up here! Registration closes December 5, 2016 at midnight. Please note the Event Registration Policy on the SLA event page.
Are you a student or new professional and feeling a bit shy about attending your first Holiday Social? Sign up to be paired with a buddy – a seasoned librarian or information professional who will show you around. Follow this link to put your name on the list
We're also looking for volunteers to staff the registration table! We encourage newcomers in particular to take this opportunity to make some new contacts and friends! We will need two volunteers per 15-minute shift between 5:30-7pm. Please contact Sharon Bailey for further details or to sign up.
Questions or comments? Contact the registrar for this event, Jon Leroux.
This event has been generously sponsored by Wolters Kluwer Health.